The newly added lounge membership is a great low-cost solution for entrepreneurs looking for a quiet, consistent place to work. The new lounge areas are a comfortable, casual space for entrepreneurs to meet, collaborate and work. Our downtown-facing offices provide ample opportunity to take in the cityscape, while our soundproof phone booths offer privacy for your virtual meetings. Snacks, coffee and tea are complimentary, so you can keep your energy up during long days.
Lounge Membership Includes:
Use of lounge areas
Complimentary Coffee + Snacks
Access to soundproof phone booths

$10 day pass for desk use

Add on mailbox for $50/mo
Schedule a Tour of Modus Coworking
Modus has been a beautiful, and inviting space to come work alongside other small businesses. We've hosted quite a few events at Modus and the attendees are always wowed by the space. It's been my go-to when I need to get out of the office for a day and want a change of pace.
The Midlands African Chamber is proud to recommend Modus. The offices are superb and the amenities at Modus are unmatched in Omaha. We love holding meetings and events on their site. The management is friendly courteous and diverse. The space is perfect for start ups, professionals, and small businesses.
Modus helps me mix up my work week. I love the structure of being able to 'go into an office' with Modus since my company does not have any offices locally. It helps me focus more intently outside of the house and get more tasks done. I was very surprised by how calming and quiet the space is - the sound blocking technology really works!
Modus is one of my favorite places to work in Omaha. The beautiful interiors, the historic building, and the location in downtown are all wonderful attributes. Not to mention the incredibly helpful team and flexible, easy-to-book spaces!
Incredible space that provides an innovative working environment. Staff and owners are great and have created a strong community feel. State of the art technology in the meeting rooms and multiple sized sound proof pods for quiet conference calls throughout the building. Very cool spot!
Amenities of a Modus Coworking Membership
Beautiful, fully furnished workspaces
Fully furnished with high-end and modern furniture- just bring your laptop.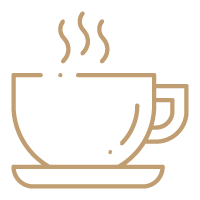 Premium complimentary coffee & tea
Complimentary coffee & tea available daily. Provided by Amateur Coffee and Artemis Tea.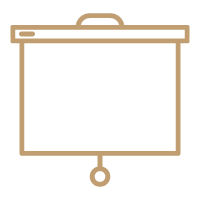 Conference rooms
11 conference rooms available for private meetings and depositions. Each room is equipped with large televisions that feature HDMI ports, USB data ports, whiteboards, and the latest secure webcam technology for video conference calls.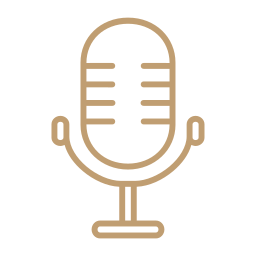 Podcasting
Whether you're recording a solo podcast or interviewing guests, our booths will help you capture high-quality audio that sounds great on any device.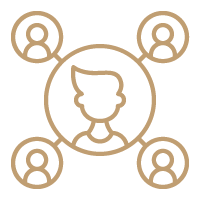 Networking & educational events
Frequent networking, social, and educational events that will facilitate your company's formation of strategic and mutually beneficial partnerships.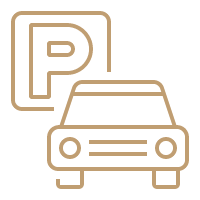 Parking
Dedicated heated parking is available across the street at 435 S. 20th Street at a monthly cost. Additionally, there is designated visitor parking and ample street parking nearby. Go to FAQs for map.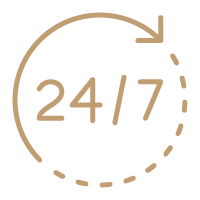 Controlled building access
Modus is accessible 24/7 to members with card access.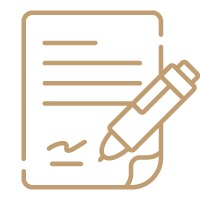 Onsite notary
Conveniently process business documents onsite.
Printer, copier & scanner
Copy, scan and print in color and black and white.
Fast and secure WiFi
Free secure WiFi with options to upgrade for faster speeds.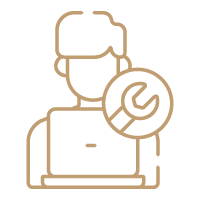 Available IT Support
Complete IT support with advanced email encryption, email archiving and workstation backup.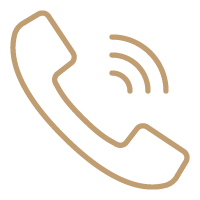 Private phone booths
Soundproof phonebooths with outlets for phones or laptops.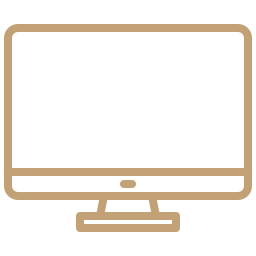 Monitors & Standing Desks
High quality monitors and ergonomic standing desks.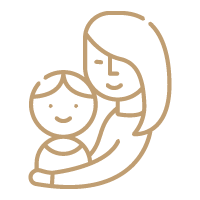 Mother's room
Private and serene room for mothers to use at their leisure.