A Coworking Space That Makes Your Growth The Top Priority
A Coworking Space That Makes Your Growth The Top Priority
Modus Coworking, your premium
coworking space.
What is Coworking? Coworking is flexibility for your growing business: private, furnished office suites, dedicated desks, beautiful conference rooms for meetings, and communal spaces when you need a break. Our professional staff can accommodate your day-to-day business needs as new opportunities arise. Our commitment to provide educational and networking opportunities and to, moreover, assist in your business's growth by helping with digital and financial strategy make Modus unlike any other coworking company. Our aim is to help you grow your company the way you want.
The Advantage of a Modus Coworking Membership

Confidence
An office setting that reflects your premium brand.

Productivity
A work space dedicated to help you get work done.

Support
An ecosystem of staff and members supporting each other.
Learning
Events to share knowledge outside of your expertise.
Networking
Inspired connection with like-minded entrepreneurs.

Growth
Increased conversion of new business opportunities.
Modus has been a beautiful, and inviting space to come work alongside other small businesses. We've hosted quite a few events at Modus and the attendees are always wowed by the space. It's been my go-to when I need to get out of the office for a day and want a change of pace.
The Midlands African Chamber is proud to recommend Modus. The offices are superb and the amenities at Modus are unmatched in Omaha. We love holding meetings and events on their site. The management is friendly courteous and diverse. The space is perfect for start ups, professionals, and small businesses.
Modus helps me mix up my work week. I love the structure of being able to 'go into an office' with Modus since my company does not have any offices locally. It helps me focus more intently outside of the house and get more tasks done. I was very surprised by how calming and quiet the space is - the sound blocking technology really works!
Modus is one of my favorite places to work in Omaha. The beautiful interiors, the historic building, and the location in downtown are all wonderful attributes. Not to mention the incredibly helpful team and flexible, easy-to-book spaces!
Modus has been such a welcoming place to come work. My company recently expanded our footprint to NE and so my working space has mostly been at home. Coming here has been such a great change of scenery for me. I work with businesses and entrepreneurs so this has been a great space to meet people and learn about what their passions are.  An added perk are the lunch and learns and happy hours that Modus puts on once a month.
The Modus Coworking Mission
Modus' value proposition lies in our unique combination of services and benefits that we provide to all of our members, starting day one.
Expand your business's capabilities immediately with Modus's office infrastructure and amenities.
Gain access to a network of professionals that will help your company grow more quickly.
Engage the learning community of Modus to gain expertise and perspective to improve your bottom line.
At Modus Coworking, we facilitate the success of minority and women-owned businesses.
People from all walks of life benefit from diversity and inclusion. We believe that creating a community of small businesses and entrepreneurs from different backgrounds, cultures and perspectives leads to greater value within society and the workplace. That's why Modus emphasizes the importance of supporting minority-owned and women-owned businesses within the larger business community. This mission is alive in everything we do.
Modus Coworking was founded upon the belief that we should be constantly striving to improve the status quo by providing our diverse membership with a space that supports both growth and community.
- Neeraj Agarwal, Modus Coworking Founder
Amenities of a Modus Coworking Membership
Beautiful, fully furnished workspaces
Fully furnished with high-end and modern furniture- just bring your laptop.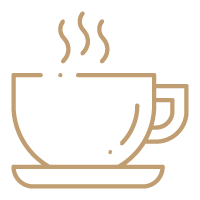 Premium complimentary coffee & tea
Complimentary coffee & tea available daily. Provided by Amateur Coffee and Artemis Tea.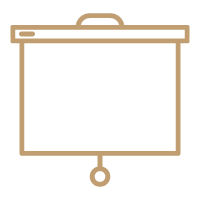 Conference rooms
11 conference rooms available for private meetings and depositions. Each room is equipped with large televisions that feature HDMI ports, USB data ports, whiteboards, and the latest secure webcam technology for video conference calls.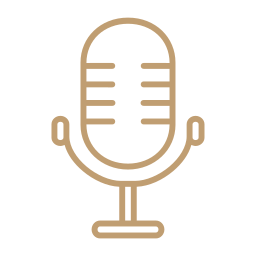 Podcasting
Whether you're recording a solo podcast or interviewing guests, our booths will help you capture high-quality audio that sounds great on any device.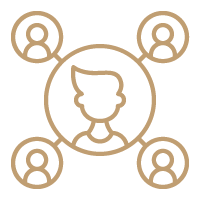 Networking & educational events
Frequent networking, social, and educational events that will facilitate your company's formation of strategic and mutually beneficial partnerships.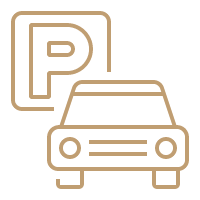 Parking
Dedicated heated parking is available across the street at 435 S. 20th Street at a monthly cost. Additionally, there is designated visitor parking and ample street parking nearby. Go to FAQs for map.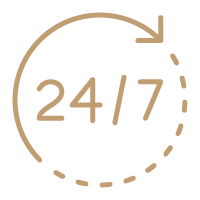 Controlled building access
Modus is accessible 24/7 to members with card access.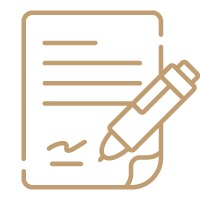 Onsite notary
Conveniently process business documents onsite.
Printer, copier & scanner
Copy, scan and print in color and black and white.
Fast and secure WiFi
Free secure WiFi with options to upgrade for faster speeds.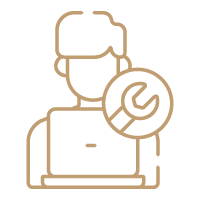 Available IT Support
Complete IT support with advanced email encryption, email archiving and workstation backup.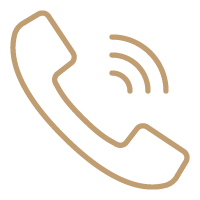 Private phone booths
Soundproof phonebooths with outlets for phones or laptops.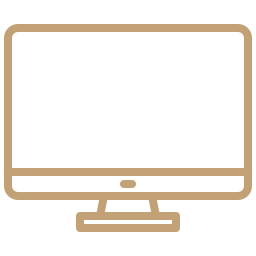 Monitors & Standing Desks
High quality monitors and ergonomic standing desks.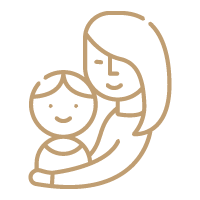 Mother's room
Private and serene room for mothers to use at their leisure.
Schedule a Tour of Modus Coworking