Align your mission with our workspace
Align your mission with our workspace
Modus Coworking is a premium office and coworking solution for all businesses with a special focus on minority and woman owned enterprises.
Services
We connect you with service providers to help your company grow more quickly.
Ecosystem
We plug you into our member community to work together and make connections.
Opportunity
We open the doors to new opportunities not available in traditional business settings.
The Value of a Diverse Membership
Modus Coworking members may come from different backgrounds, cultures and perspectives, but the professionals here share one important value: diverse membership precedes strong community. By working together, the people and businesses of Modus Coworking create new value for the business community that cannot exist without the opportunity that Modus Coworking creates by pulling people together. Whether you are an established solopreneur or a startup with a small team, you can take comfort in knowing that Modus Coworking is much more than just a place to work; it's a community of good people looking to serve humanity.
Established, Growing or Just Getting Started
Our Omaha workspace is specifically designed for self-motivated working professionals

Professional Services
Elevate your image and network

Students
Grab a free coffee and find zen

Companies with Remote Workers
A dedicated space for deep work
Non-Profit Organizations
Align your values with your space
Startups
A space with amenities to help you grow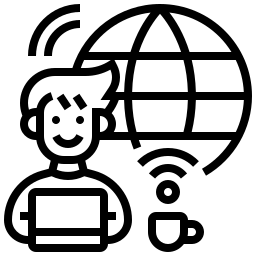 Freelancers and Contractors
Bring legitimacy to your business
The Historic Redfield Building
The Nebraska Buick Auto Company Building aka the Redfield Building was a key component of Omaha's automotive industry by virtue of being Omaha's first Buick distributorship.
During its thirty-five year tenure from 1919-1954, the  Nebraska Buick Auto Company housing the Buick's nearly 10,000 square foot main showroom on the first floor and utilized the largest automobile freight elevator in Omaha to transport vehicles to the truck and tractor display on the second floor, to storage on the third floor, and to the mechanic's shop on the top floor.
Following 1954, the building stood either mostly vacant until it was purchased by printing companies that set up shop for their respective printing operations until the recent sale of the building by a company affiliated with the Redfield Printing in 2019.
Schedule a Tour of Modus Coworking