It might seem like a scary notion when you think about it: renting your first office space. But trust us, it won't be as difficult as you think. In fact, with a little research and strategic planning, you'll have your office up and running in no time at all. Before we get into the nitty-gritty of renting an office, let's take a look at why you should rent your first office space. According to a recent report by Stratview Research, the global demand for workspace is expected to grow from $33.23 billion in 2020 to $73.03 billion by 2026. However, that doesn't mean that everyone can reap the benefits of renting an office; it just means that renting an office space has become more accessible than ever before for small business owners and entrepreneurs alike.
1. Decide on Your Space Requirements
Decide on your space requirements before you start looking for an office. Do you want to rent a full floor, part of a floor, or just a single small office? When you're looking for a new office, it's important to have a clear idea of the amount of space you'll need. This will help you narrow down your options and avoid wasting time looking at properties that are too large or too small. Think about how many people will be working in the office and what kind of layout you'll need to accommodate them. If you're planning on growing your team in the near future, it's worth giving yourself some extra space to work with or opportunities to expand. Once you have a good understanding of your space requirements, you can start looking for office properties that meet your needs.
2. Determine your needs
When you decide to rent your first office, be sure to think about what type of office space you need. Do you need a home-office for personal use? Or do you need to share the space with other people? Once you've determined what type of office space you will need, explore your options. There are plenty of places where you can find a temporary or permanent office, including co-working spaces or networker offices. Then take into account your needs and figure out which option is the best fit for your needs.
Is Modus Coworking right for your business?
Claim your free day pass!
3. Compare costs
When considering an office space, it's important to compare the costs of different options. Coworking spaces, private offices, and traditional office leases all have their own benefits and drawbacks. Coworking spaces can be a cost-effective option for small businesses and startups. They offer flexibility and allow you to pay only for the space and amenities you use. However, communal areas in coworking spaces lack the privacy of a private office. Private offices give you more control over your environment and can be a good option for businesses that need to maintain a professional image. However, private offices can be more expensive than communal coworking spaces or dedicated desks. Traditional office leases are typically the most expensive option.
4. Determine what features are important
It's important to take the time to learn about the features of an office space that you'd like before deciding on which one to rent. Do you want the office to have a lot of natural light? Would you prefer having your conference room and break room? What amenities are most important for your business? While it might seem overwhelming, it helps when you take the time to consider what is most important for your small business. It will not only make the process easier but also ensure that you find what suits your needs best!
5. Decide on a Location
The location of your business is important for several reasons. First, it can impact the foot traffic your business receives. If you're located in a high-traffic area, you're more likely to get customers simply because they're passing by. Second, your location can affect your business's image. A prime location in a desirable part of town can give your business an air of sophistication and success. Conversely, a less desirable location can make your business seem cheap or low-quality. It's important to choose a location that will reflect well on your business. Finally, your location can impact your bottom line. Rent and property values vary widely from place to place, so it's important to choose a location that you can afford.
6. Choose the right Amenities
One of the most important factors when it comes to renting an office is determining what type of amenities you want in your office. Do you need a large conference room for client meetings? Would you prefer a smaller, more intimate office environment? Perhaps you are looking for an office with state-of-the-art technology and equipment. No matter what your specific needs are, it is important to take the time to consider what type of amenities will make your office rental work best for you. By doing so, you can ensure that you will be happy and productive in your new space.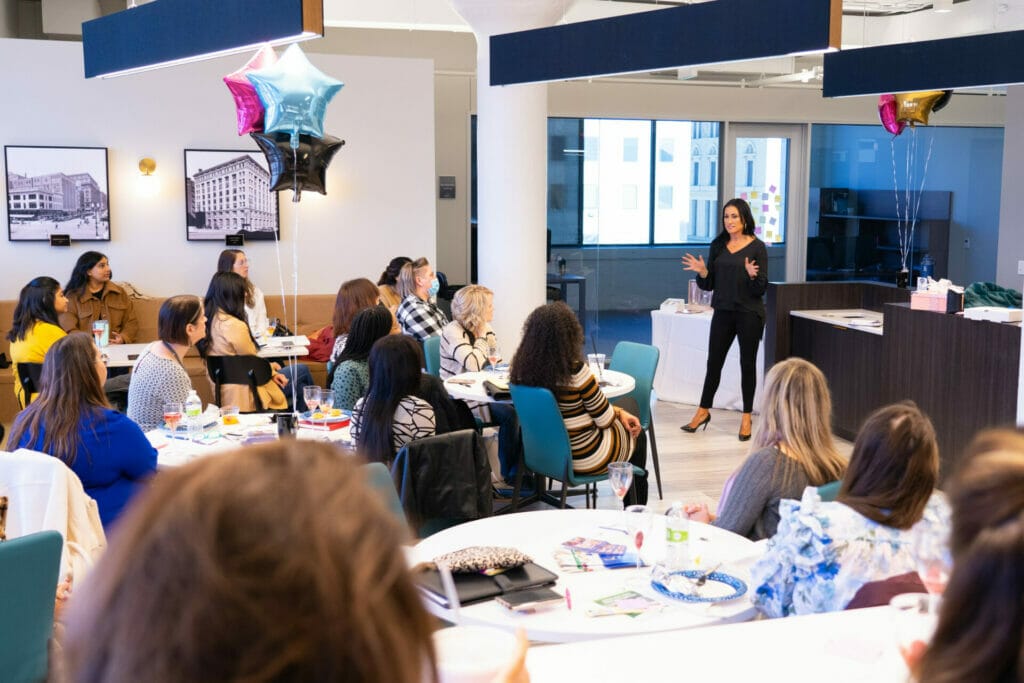 7. Decide if Community is important
When deciding if community is important in your business, it's important to consider how your business operates. If you are a startup and need an office to get off the ground quickly, then community might not be as important to you as it would be for someone who has been in business for a while. But, if you find that community is important and integral to your recruitment strategy, then renting an office that includes an area for meetings or happy hours may be ideal for you. Another way to decide if community is important is the work ethic of your team. If most of your team members are hard-working individuals who are always available and willing to meet new people, then community may not be as important as it would be for someone who likes to work alone.
Conclusion
In conclusion, renting an office for the first time is a big step for any business – so it's important to plan, prepare and research thoroughly before making a final decision. We're here to help and can help answer any questions you may have!