When you venture into the world of coworking it can be challenging to figure out where to start and what to do. A coworking space is a great place to network and meet new people, but not everyone knows what they are looking for when it comes to finding a space. For example, if you're just starting out as an entrepreneur with a brand-new business or have been working on side projects over the last few years, then your needs might be different than someone who has been in the industry for many years and is now transitioning into something different. Finding the right type of networking events at your coworking space can help expose you and your team to other professionals in your field while also giving them an opportunity to get comfortable with others in their space. Here are some ideas on how you can host these events at your workspace.
Begin with a Happy Hour
A Happy Hour is a great way to start the networking event and can help you set the tone for your evening. Have appetizers and drinks served, or ask your coworkers if they would like to bring something to share. If you are just starting out, it's important to start with a happy hour because you don't want people to feel awkward and uncomfortable when attending an event for the first time. A happy hour can also provide an opportunity for everyone to meet one another in person before diving into deeper conversations about what they do.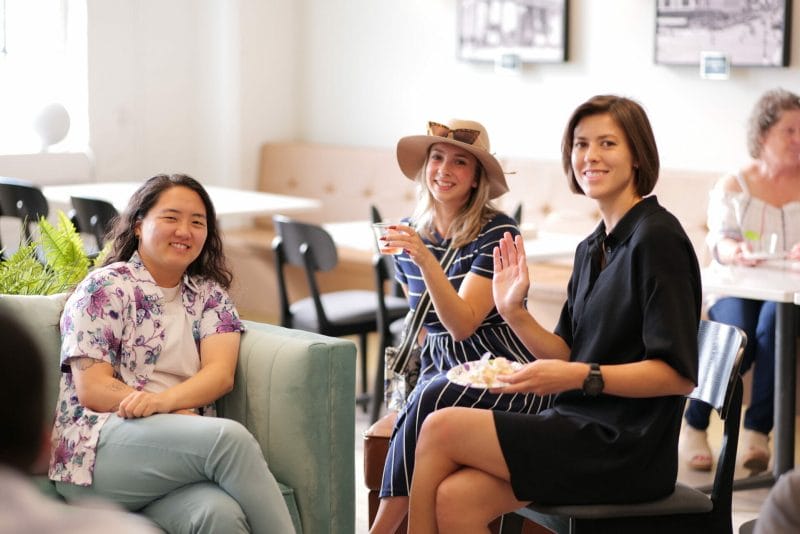 Introduce events for new members of your community
New members of your community might not know what to do when they are first coming into your space. Introducing a meet-and-greet event could be a great way to introduce new members of your community that are just starting out. The goal of this event is to show them the ropes and help them get acclimated to the space before they are attending events that require more commitment. For this type of event, it would be best to invite people who have similar interests to you so that you can all mix and mingle throughout the night. Another great idea for networking events at a coworking space is having public, no-cost presentations on topics relevant to your industry. This allows you to have people from all walks of life come in so that you can learn from each other as well as share knowledge with one another. The best part about these types of events is that they allow you to meet and connect with new people, no matter what topic or industry you are in – there's something for everyone! So, if you're looking for a creative way to host networking events at your workspace, consider hosting a public presentation or inviting people from different industries around the same topic for an insightful conversation.
Make a Game Night
Hosting a game night at your coworking space can offer an opportunity for you and your co-creators to have fun while introducing a new way of networking. By playing games that require teamwork and communication, you can get to know your fellow coworkers better while also building up your collaborative skills. This can be a great way to let off some steam after a long day of work, and you may even find that you have a hidden talent for strategy games!
This type of event is a great way to meet other members in the space who might not be aware of your work yet. By incorporating a game into the evening, it provides an opportunity for people to get comfortable with one another both socially and professionally. You can also use games that are popular among the co-working community and create one on your own.
Host an educational event
Hosting educational events is a great way to introduce people in your field to each other. By bringing together experts from various disciplines, you can provide attendees with a well-rounded introduction to the topic at hand. These events can also be a great networking opportunity, allowing attendees to connect with each other and exchange ideas.
For example, you could host a webinar for your members about common branding mistakes that can get you into trouble. Or you could organize a live interview with industry thought leaders who are familiar with your niche. The possibilities are endless and will help you build relationships with the people in your space.
Plan a Workshop or Conference Call
What better way to network than by talking about your work and meeting others who are interested in what you do? A conference call or a workshop is a great way for you to expose yourself and your team to new ideas. One of the benefits of hosting these events at your coworking space is that you can set up the conference call in a conference room, giving people an easy way to join in locally or remotely. Another benefit is that the space itself is already equipped with the necessary equipment, like web cameras, televisions, and speakers. Workshops and conference calls are excellent opportunities to provide new information and position yourself as an expert. By participating in these activities, you can keep others up-to-date on the latest developments in your industry and network with other professionals.
Conclusion
Networking events are a great way to meet like-minded people. At the same time, they provide a great opportunity for you to showcase your space and your events.